Our team is passionate about supporting the dental assisting profession in Alberta. From administrative assistants to registrars, we each play a unique role in making dental assisting a positive experience for both assistants and the public.
Tami is our key staff person for supporting registrants in our Continuing Competence Program. If you have questions about the competence program, Tami has answers.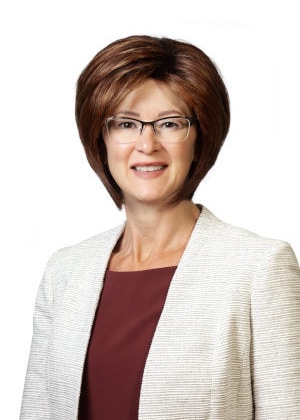 Carol takes care of our publications, website, advertising and promotions, and coordinates our events. She also schedules professional conduct hearings. Carol welcomes your feedback about our communications and your questions about hearings.
Communications & Hearings Director
April oversees program approval and our Continuing Competence Program. She is our key staff person for professional practice. If you have practice-related questions, April will help guide you in the right direction.
Natalie is our reception and administrative support person. In other words, she gets to do all kinds of odd jobs. When you call our office, you will usually hear Natalie's friendly voice. If she doesn't have the answer you need, she'll put you in touch with the best person to help you.
Jennifer is responsible for our business affairs, regulatory and policy compliance, stakeholder relations and governance responsibilities. She is the link between Council and Staff. If you are looking for information about governance, Council, regulation or policy, Jennifer has it.
Dawn does our accounts payable and receivable, processes registrations and reinstatements, and is our Health and Safety Representative. If you need help with your registration or reinstatement application, or your payment, Dawn will be glad to help you.
Bookkeeper & Registration Assistant
Susan oversees human resources, business operations and procedures, and is our key staff person for media inquiries. She receives complaints about dental assistants' professional conduct and administers our professional discipline processes. If you have concerns about the conduct of a dental assistant or questions about the discipline process, Susan will help you.
Executive Director & Complaints Director