Renew Your Leave of Absence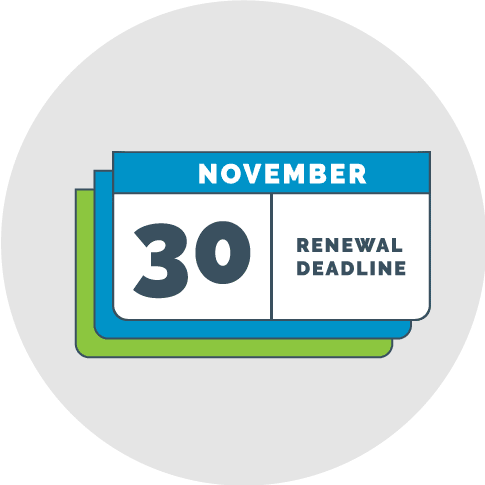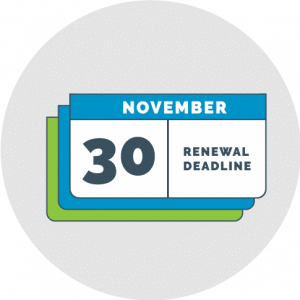 Registrants who are on a Leave of Absence and plan to continue their temporary leave for the upcoming registration year may apply to renew their Leave of Absence during our annual renewal period. Annual renewal opens early October and the renewal deadline is November 30.
To be eligible to renew, you must:
intend to continue your leave from practice (i.e. performing any professional services related to the dental industry and/or using your dental assisting background) until after November 30 of next year
have been on Leave of Absence for less than two years
If you choose to renew your Leave of Absence, follow our Guide for Online Leave of Absence (non-practicing) Renewal. It has step-by-step instructions for accessing and using our online application.
Get Ready
Here's a brief overview of what's in your renewal application. Reviewing it will help you prepare for a quick and easy renewal.
Renewal Tip To make your renewal as easy as possible, you can take care of some of these things in the Portal before you begin your renewal application.
Overview
Profile Updates
Check that all your contact information is current in your profile (for example, name, email, mailing address and phone number). If you need to change your name, have verification ready to upload.
You must keep the information in your Profile up to date. It's required by the Health Professions Act and Dental Assistants Profession Regulation.
Employment Information Updates
Check that all your employment information is current (for example, employment status and your start and end dates).
You must keep your employment status information up to date. It's required by the Health Professions Act and Dental Assistants Profession Regulation.
Applicant's Statement, Terms and Conditions
The declarations you make about your eligibility to renew and the information you provide in your renewal application are important. Read carefully and respond accurately.
Fee and Payment
Have your credit card ready to pay your fees in the secure online payment section of the renewal application form.
After You Renew
Remember to print your receipt.
Returning to Practice
If you will be returning to practice, you must reinstate your Practice Permit.
About Leave of Absence
While you are on a Leave of Absence you:
do not hold a Practice Permit (it is suspended)
may not perform any professional services which:

are directly connected to the dental industry in Alberta, and/or
require or benefit from a dental assisting background i.e. dental assisting, dental hygiene, dental administration, health authorities, dental insurance, dental sales, dental labs, dental education, denture labs

may not use the protected titles Registered Dental Assistant and Dental Assistant
must reinstate your Practice Permit before you return to practice, in any capacity, in the dental field