There's a lot of COVID-19 information available to us. Some is inaccurate, misleading, or just plain wrong. And some could be dangerous – like unsafe cures or treatments.
Sharing or posting misinformation:
creates clutter, making it harder for everyone to find good information
can be harmful to those reading it
What can you do to help fight misinformation?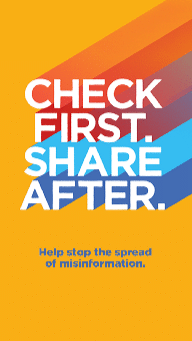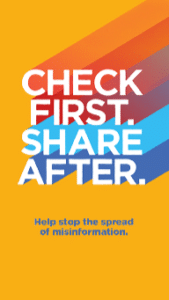 Before you post or share COVID-19 information on social media, ask yourself a few questions:
Why am I posting this information?
Where did this information come from?
Is the source reliable?
What are public health authorities, government and other reputable sources saying?
If you find the information checks out to be good, post it. If you're not sure, don't post.
Resources
Visit CheckThenShare.ca for these resources and more:
a list of trusted sources
suggestions for what you can do if you see false information
a custom search engine that helps you find accurate information about COVID-19 (scroll to Helpful Resources then click "I want to search for trusted health info.")
Visit ScienceUpFirst.com to learn about their social media movement to stop the spread of misinformation and put science first.
Check our Social Media Use Guide for some helpful guidance for dental assistants.